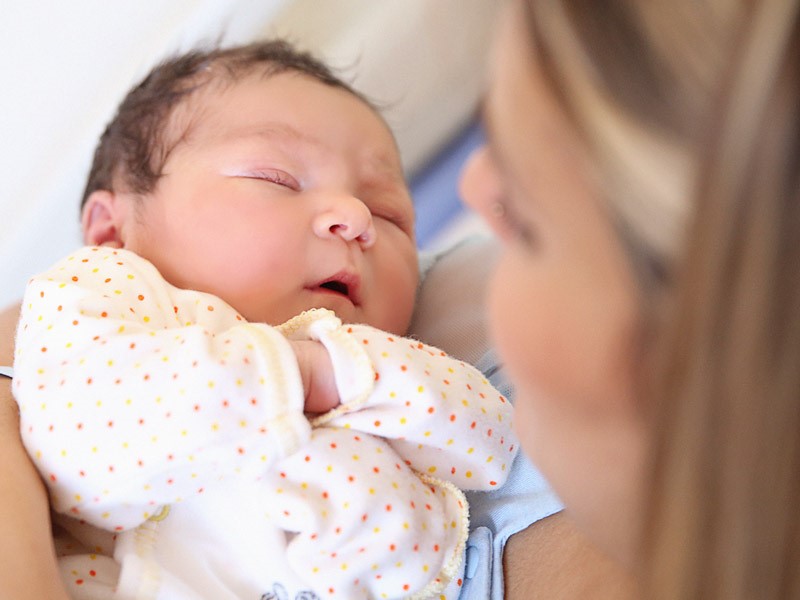 I am a parent via egg donation and Dawn's knowledge, expertise and kind heart made it easy for me to talk to her and share my concerns. 


Dawn is such a sweet and easy to talk to professional woman! We are a same sex couple who had the pleasure of working with her. You can tell she loves what she does and we are happy to have her as another member of our fertility team!

I met Dawn back when my daughter was just a few years old. I am a parent via egg donation and her knowledge, expertise and kind heart made it easy for me to talk to her and share my concerns regarding how to talk to my daughter about her origin. I will continue to work with her as my child grows up, so she can walk me through all the stages of her develop-ment so I can handle the best way to communicate and par-ent. I recommend her to anyone considering egg donation as a means to become a parent, or anyone who needs a family counselor.

When I think of Dawn Galbo, I think of someone who is nurturing, sympathetic and personable. That's what sets Dawn apart from other therapists. I had the experience of a lifetime working with Dawn Galbo during and after my second surrogate journey.
In 2016- 2017 I had my first surrogate journey. I was absolutely delighted to carry a baby boy, whom I had the pleasure of naming. He was born to two fathers who nuture, support and love him endlessly. The baby and his parents live in Shanghai, China and they are the most doting dad's I have ever seen.
When I started my second surrogate journey, in July of 2017, I had the pleasure of working directly with Dawn. Dawn had a very professional demeanor and was genuinely interested in helping others. Dawn always provided services in a positive and caring manner. Dawn is someone I will continue to look up to.
Dawn is always eager to help and support people. She is someone that is friendly and nice and never passes judgement. I have received more self care from Dawn than I could have ever imagined and for that I am eternally grateful.

Dawn has been an amazing support throughout my last surrogacy, I did not have the pleasure of working with her on my first surrogacy journey. I have a full house of my own children and decided to help other families since getting pregnant and being pregnant comes so easily to me. My first journey was twins to a heterosexual Chinese couple in 2014, second journey was a Singleton to a heterosexual Chinese couple in 2016, I'm still in contact with both sets of parents and it's been an absolutely amazing opportunity to help these couples achieve their goal of having children. The second couple actually asked me to do a sibling journey for them too.
Dawn is so easy to talk to, it's really like talking to a friend you've had for years. She is very knowledgeable in the medical field and knows all about surrogacy as well! Dawn is definitely the most approachable of all the surrogacy support professionals I've ever worked with.
If I were an intended parent, I'd definitely feel confident in Dawn's ability to screen a potential match for me. She's always available, prompt to respond to emails and phone calls. Dawn is amazing and any intended parent or surrogate would be lucky to have her!
Professionals & Colleagues

I have known Dawn Galbo for more than 20 years, and as a associate professor of pediatrics and family medicine at UCSF and a health psychologist, I feel so grateful that Dawn's has created the International Surrogacy Agency. . Dawn not only has the mental health credentials but experience working with multi-cultural intended parents, egg donors, sperm donors and gestational surrogates. She is highly trained in developing programs that adhere to the guidelines of the American Society of Reproductive Medicine (ASRM), and offering insightful, supportive programs that deliver just what people need when they need it!
Also, she has the missing link, which is the personal experience with age related infertility, failed (IVF) pregnancy attempts, multiple miscarriages coupled with a deep desire to have children. She brings a depth of compassion to her work that can only be earned through moving through the agony to find joy. Her decision to expand her scope of service with the development of her own agency is a gift to all those who she serves and the the world.
She is a woman of profound integrity and authenticity and I believe she will redefine what is possible in service all those involved with the infertility challenge. Thank you, Dawn for all you have done and continue to do for so many!

"Dawn is always an absolute pleasure to work with. She maintains her professionalism in all situations, and creates connections with her patients that allow them to feel comfortable communicating with her throughout their surrogate journey. She responds quickly and works closely with all parties to ensure screenings are completed within an appropriate timeframe. I feel confident in sending my Intended Parents and Surrogates to Dawn, as I know they will be in excellent hands."
Michelle Cowan
Former, Surrogacy Senior Case Manager

I first met Dawn Galbo, in 2014 during an intensive personal and professional group training, program which met weekly for eight months. During this time Dawn and I would speak as often as once a week, outside of the training, to practice and implement the concepts of this advanced brain based, developmental skills training program.
At the time I was working with Dawn, my daughter-in-law (a cancer survivor) had just be-come pregnant after a long struggle with infertility, multiple failed (IVF) pregnancy attempts and three miscarriages. I shared this sensitive information with Dawn and immediately knew she understood the depth and the breath of what our family had experienced since she had shared with me her own similar experience.
Statistically, infertility touches 1 in 8 couples. This means that 12% of married women have trouble getting pregnant or sustaining a pregnancy. (2006-2010 National Survey of Family Growth, CDC).
Dawn's mission, for over a decade, has been to support and empower all types of families to help them achieve their goal of parenthood. I commend her on dedicating her life's work to this tremendously important endeavor. Dawn is a consummate professional who is deeply committed to serving and supporting intended parents. She provides unparalleled services to the families that she works with, guiding them to achieve successful outcomes throughout the process of gestational surrogacy and having the children they have longed for.
Additionally, Dawn had her own two children though assisted reproductive technology. Her first hand experience with the IVF process and her skill set as a mental health professional in the field of IVF, afford her both in-depth personal and professional knowledge in family build-ing. As a long time advocate for children and families, I highly recommend Dawn knowing she will offer the highest level of emotional and professional support to meet her clients needs during a very stressful process.
Former Board Chair, Children's Hospital Los Angeles
Former Board Member, CureSearch for Pediatric Cancer
Former Board Member, Aspiranet Social Services for Children